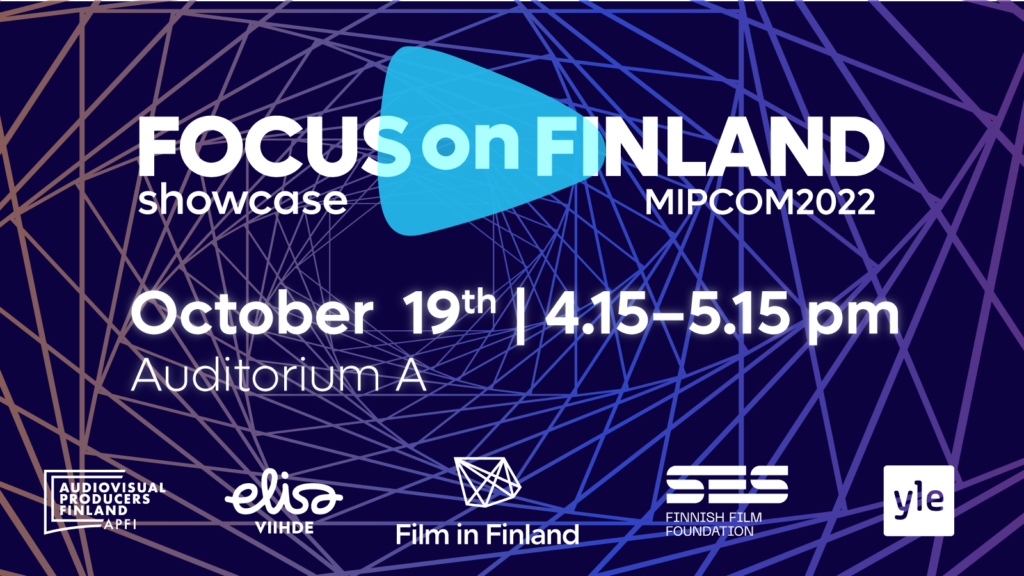 FOCUS on FINLAND showcase 19th October 16.15-17.15 at Auditorium A / Palais des Festivals
FOCUS on FINLAND proudly presents the Finnish showcase with six upcoming drama and animation series projects in development. Come and see this handful of carefully selected productions that are all seeking international partners.
Productions in the showcase:
Bucharest Baby, drama by Warner Bros International Television Production Finland, commissioned by Yle
Sunset Grove, drama by Aurora Studios & Fire Monkey, commissioned by Elisa Viihde 
Flip, Flap and Zip, animation by Haruworks
Guts, drama by Solar Republic, commissioned by Yle
Tipping Point, drama by Reelmedia
The Wolfpack, drama by Solar Republic, commissioned by Elisa Viihde 
See our showcase catalogue HERE for more information about the projects.
FOCUS on FINLAND promotes the visibility and international awareness of Finnish content. The partners joining Audiovisual Producers Finland – APFI are Yle, Finnish Film Foundation, Elisa Viihde and Film in Finland.