Finnish Film Affair Industry Session Friday, September 24th
APFI organizes together with Finnish Film Affair a panel discussion about diversity and representation on Friday, September 24th at 10–11.30 EEST. The discussion will be held live at Valkoinen Sali and streamed on FFA's industry online platform. It will also be available later next week on FFA's YouTube-channel.
Representation. Now! 2.0: Tools for Moving Forward
Following up from last year's crucial Representation. Now! panel – which tackled the lack of representation in casting choices of Finnish films and tv shows – this panel discussion will continue the topic by exploring diversity both on and off screen and asking international and domestic experts on what are the practical tools that could help us create real change in Finland.
The discussion will be rooted in real-life examples from other countries, such as the UK and US, on how change can be initiated and nurtured. How can we ensure that diversity develops also behind the camera? How can the first steps be made easier for people from different backgrounds to access the industry in Finland?
At the beginning of the session, the new statistical research made by Metropolia students will also be presented, shedding light on whether the situation on-screen has changed in Finland between 2019 and 2020.
Speakers:
Moderator:
Max Malka, Head of Scripted – EndemolShine Finland
Panelists:
Katri Aksola, CEO – Helsinki Casting
Keely Cat-Wells, CEO and Founder – C Talent and Zetta Studios
Iyare Igiehon, Creative Diversity Partner – BBC
Magdalena Jangard, Head of Production and Development – Swedish Film Institute
Delphine Lievens, Senior Box Office Analyst – Gower Street Analytics
Jasmijn Touw, Director Public Policy Benelux & Nordics – Netflix
Speakers bios:
Max Malka, Head of Scripted – EndemolShine Finland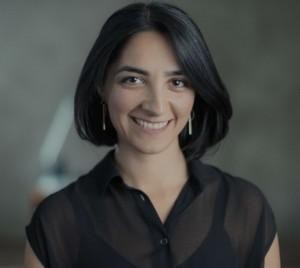 Max Malka joined Endemol Shine Finland in November 2019 as Head of Scripted. The company expanded into scripted programming with the appointment of Malka, after 20 years successfully producing non-scripted content. Malka is responsible for the development and production of scripted projects for the Finnish and international market.
She has previously produced the successful family film Tatu&Patu, award winning youth series phenomenon Dragonslayer666, and Miia Tervo's acclaimed feature Aurora, for which Malka was named the Producer of the Year (by the Producer's Association APFI) in 2019. Aurora was also selected for the Global category at SXSW in 2019. In October 2020, Malka won the Jussi Award Best Film, for Aurora. As a producer and film and TV professional, she is known for providing a clear voice and message about representation.
Katri Aksola, CEO – Helsinki Casting
Katri Aksola is CEO of Helsinki Casting which has a mission to make better productions. This means starting with a professional casting director, hiring a great assistant director team, and showing respect to every person on set with fair compensation.
Katri is driven to make changes in Finnish casting culture thanks to her early career experiences as a 2nd assistant director. She had a vision that the industry needed a comprehensive professional casting database and that everyone, no matter how big or small their role, should be paid fairly for their time. Katri founded Helsinki Casting in 2016 to make that vision a reality.
Helsinki casting provides high quality casting services for both professional actors and extras. They are the most forward thinking and fastest growing casting company in Finland with good values and happy employees.
Keely Cat-Wells, CEO and Founder – C Talent and Zetta Studios
Keely Cat-Wells is an entrepreneur and disability activist dedicated to making social, systemic, and economic change. As the CEO and Founder of C Talent and Zetta Studios, Keely has been named a Forbes 30 Under 30 Entertainment 2021 honoree, Diana Award winner, Aerie Change-Maker, an Advisory Board Member at Lady Gaga's Born This Way Foundation, and has been awarded by the Los Angeles Lakers as a Woman of Entrepreneurship. Keely has spoken as a Disability Subject Matter Expert for organizations including, The LEGO Group, United Nations, Google, UCLA, NBC, Cannes Film Festival, Virgin Media among others.
Iyare Igiehon, Creative Diversity Partner – BBC
Iyare Igiehon is Creative Diversity Partner at the BBC. In this role he is responsible for supporting the commissioning teams and independent suppliers to drive change, increase representation and ensure the BBC delivers against its strategic goals and public purpose with a particular focus on the BBC's 20% diversity target and commitment to £100m of diverse programming.
His career has taken in a number of roles often with a focus on black culture and entertainment. This has meant everything from curating the DJ music promo title Streetbeats for the CD Pool to singles review column for the New Nation Newspaper and a stint as audio editor at black culture website darkerthanblue.com.
Whilst he is perhaps best known for his work in radio as a presenter including shows for BBC 1Xtra, BBC 6Music and BBC Radio 2 he has also worked extensively as a producer. His work in this area ranges from ongoing series for BBC radio, one-off documentaries, regular guest appearances and radio advertising for the UK arm of BET. He is also an experienced voice over artist and live event host having hosted a wide range of music, comedy, film and awards events.
Iyare programmed the BFI's Future Film educational filmmaking sessions at the BFI Southbank for three years before joining the BFI's diversity department where he performed the role of Inclusion Events and Partnerships Executive.
In 2014 he cofounded S.O.U.L. an organization that advocates for BAME practitioners in British film and television and in 2019 led a consortium of Black film organizations in launching a new Black British film festival, S.O.U.L. Fest.
Magdalena Jangard, Head of Production and Development – Swedish Film Institute
Magdalena has worked in the film and tv industry since 1986. She has a background as producer for the public broadcaster SVT and later headed the SVT drama dept in Gothenburg. She has been commissioner at Film i Väst and member of the steering group for the DFI´s Public Service Fund. In addition to drama productions, she has also worked with larger television formats. She was a feature film commissioner at the Swedish Film Institute before 2016, when she took the position as CEO of the production company Anagram Sverige. Since 2019, Magdalena has been the Head of Production and Development at the Swedish Film Institute.
Delphine Lievens, Senior Box Office Analyst – Gower Street Analytics
Delphine Lievens is a Senior Box Office Analyst for Gower Street Analytics, working with film distributors and exhibitors across a number of international territories. Previously she was a Theatrical Sales Executive at Altitude Film, working on a variety of critically acclaimed films including Moonlight and I am not Your Negro. She enjoys discussing current trends in the global screen industries and the urgent need for more diversity both on and off screen in film.
Jasmijn Touw, Director Public Policy Benelux & Nordics – Netflix
Jasmijn Touw works at Netflix as a Director Public Policy for the Nordics and for the Benelux. In this role she deals with policies around media and the creative sector. Within Netflix, she works on various initiatives across Northern Europe which ensure more representation in front of & behind the scenes.