APFI järjestää joulukuussa showrunner-aiheisen seminaarin Zoomin välityksellä. Päivän aikana perehdytään erityisesti alkuvaiheen konseptointiin ja writers room -malleihin. Kielenä on englanti.
Seminaarin puhujina ovat Éric Rochant (The Bureau), Anna Winger (Unorthodox, Deutchland 83/86/89), Hans Rosenfeldt (Marcella, The Bridge), Mikko Alanne (The Long Road Home), Thordur Palsson (The Valhalla Murders), Jónas Margeir Ingólfsson (The Minister), Birkir Blær Ingólfsson (The Minister), Eriikka Etholen-Paju (Peacemaker), Johanna Enäsuo (Peacemaker), Mikko Pöllä (White Wall), Ivar Køhn (Head of Drama, NRK) sekä Jarmo Lampela (Head of Drama, YLE).
Päivän aikana kuullaan haastatteluja, paneelikeskusteluja sekä case study konseptoinnista. Yleisö pääsee esittämään kysymyksiä puhujille Q&A- osioissa. Seminaarin moderoi Johanna Koljonen.
Seminaarin sisältöä on suunniteltu yhdessä SUNKLO:n (Suomen Näytelmäkirjailijat ja Käsikirjoittajat ry) kanssa. 
Aikataulu/Schedule (Helsinki time, EET) 
10.30-11.30

Panel discussion:

Creating series for international markets

with Johanna Enäsuo, Eriikka Etholén, Birkir Ingólfsson, Jónas Ingólfsson, Ivar Køhn and Jarmo Lampela 
11.30-12.00 Co-production case study by Jarmo Lampela/YLE & Ivar Køhn/NRK
Break 12.00-12.45
12.45-13.30 Interview with Mikko Alanne: Showrunning in the US, The Long Road Home
13.30-14.20 I

nterview with

Éric Rochant : Showrunning The Bureau
14.25-15.05 Panel discussion: Experiences of Writers' room models with Éric Rochant, Birkir Ingólfsson, Jónas Ingólfsson, Thordur Palsson and Mikko Pöllä 
15.10-15.50 Interview with Anna Winger & Hans Rosenfeldt: Writing international hit series & working with streamers 
15.50-16.00  Short summary of the day 
Puhujat/Speakers 
Eric Rochant (The Bureau)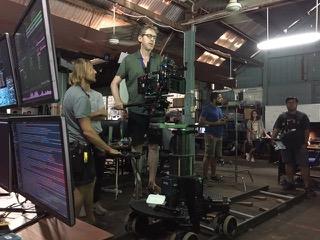 An award-winning French filmmaker and TV show runner, Eric Rochant won the a César, France's highest honor for cinema, for best first feature film with his debut A World without Pity in 1990. Since then, he has created and directed nine other major films, including Patriots (1994) and Möbius (2013), starring Jean Dujardin and Tim Roth. Rochant wrote and directed Seasons 2 and 3 and was a co-writer on Season 4 of the hit French series Mafiosa, which aired on Canal+. In 2020, he has  finished showrunning the fifth season of the acclaimed series Le Bureau des Légendes (The Bureau), which he created.
Photo: Lubomir Bakchev
Anna Winger (Unorthodox, Deutchland 83/86/89)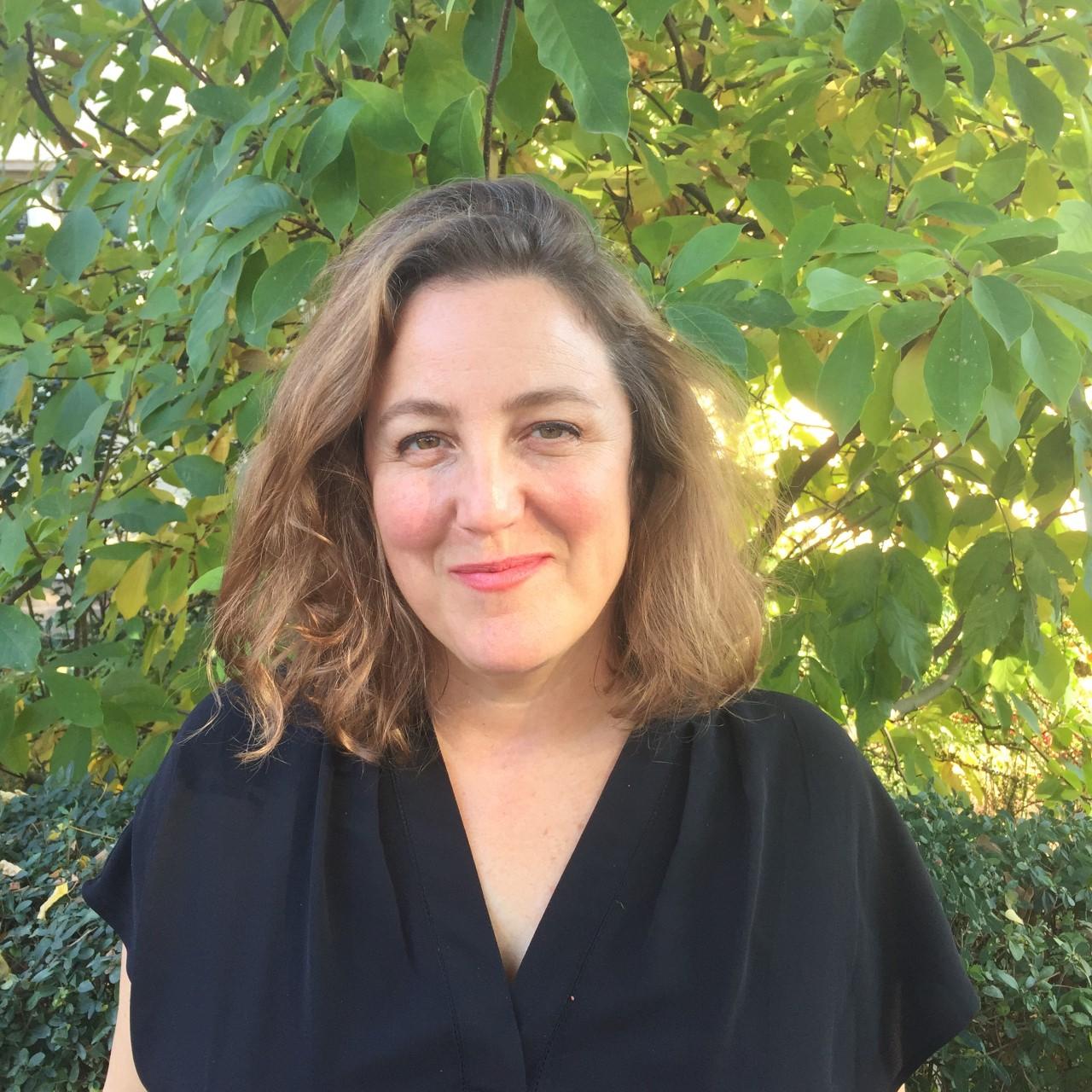 Anna Winger is a British-American screenwriter, essayist, producer, creator of the television shows Deutschland 83/86/89 (Amazon) and Unorthodox (Netflix), and founder of Studio Airlift, a production company in Berlin. Winger was raised in Kenya, Massachusetts and Mexico, and studied at Columbia University in New York. Her work has received Emmy, International Emmy, Peabody and Adolf Grimme awards.
Hans Rosenfeldt (Marcella, The Bridge)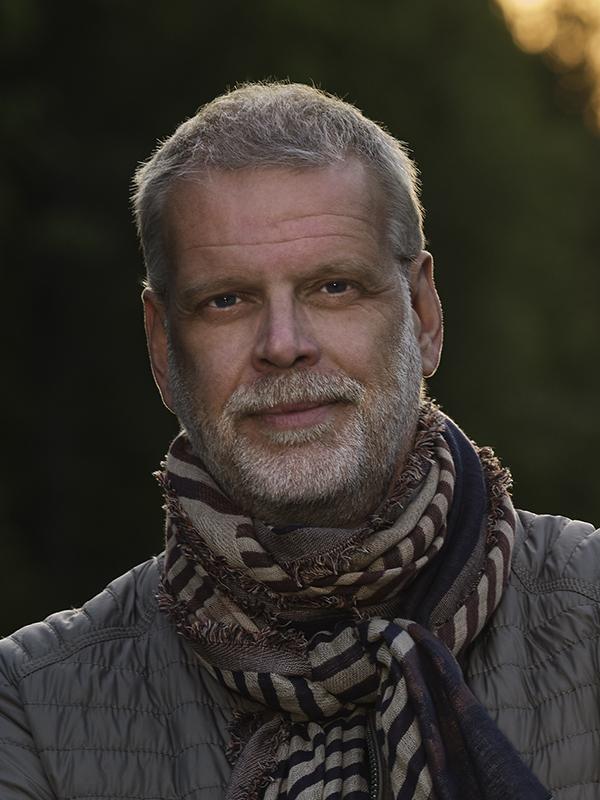 Hans Rosenfeldt is the creator of the incredibly successful and award-winning Scandinavian TV-series The Bridge (2011-2018). The show has aired in more than 170 countries and also been successfully remade into a US version, The Bridge (2013-2014), as well as a British/French version, The Tunnel (2013). During his twenty-plus years in the industry, Rosenfeldt has written, created and worked on a large variety of television and drama productions, such as Wallander (2009), Sebastian Bergman (2010) and The Sandhamn Murders (2012). His most recent work includes creating and writing the Netflix Original series, Marcella (2016-). In addition to being one of Scandinavia's leading screenwriters, Rosenfeldt has also found success as an author. Together with Michael Hjorth, he makes up the celebrated Swedish crime writing duo Hjorth & Rosenfeldt. As the authors behind the internationally bestselling series about psychological profiler Sebastian Bergman, their books have sold more than 4 million copies in over 30 territories worldwide.
Photo: Anders Thessing
Mikko Alanne (The Long Road Home)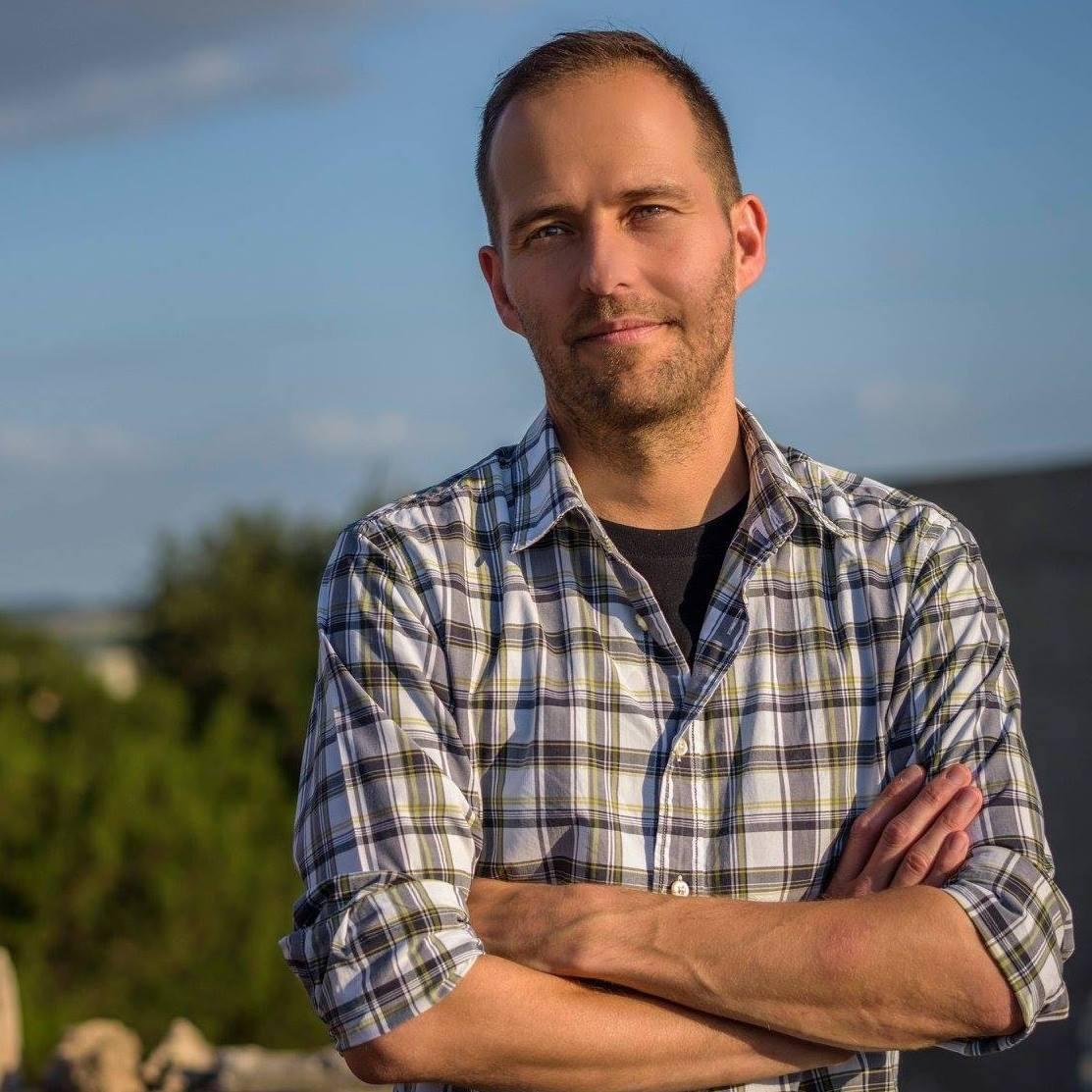 One of Variety's recent Top 10 Global Creatives To Watch, Mikko Alanne is a screenwriter, showrunner, and producer based in Los Angeles. He most recently created and ran the National Geographic Channel's critically acclaimed global event miniseries The Long Road Home. A native of Finland, Mikko's film and television work has received 9 Imagen Awards and six Audience Awards from film festivals around the world, plus a Critics' Choice nomination for television. Mikko is also recipient of the CableFax Showrunner Award and The Christopher Award. He is represented by CAA and Media Talent Group.
Jónas Margeir Ingólfsson (The Minister)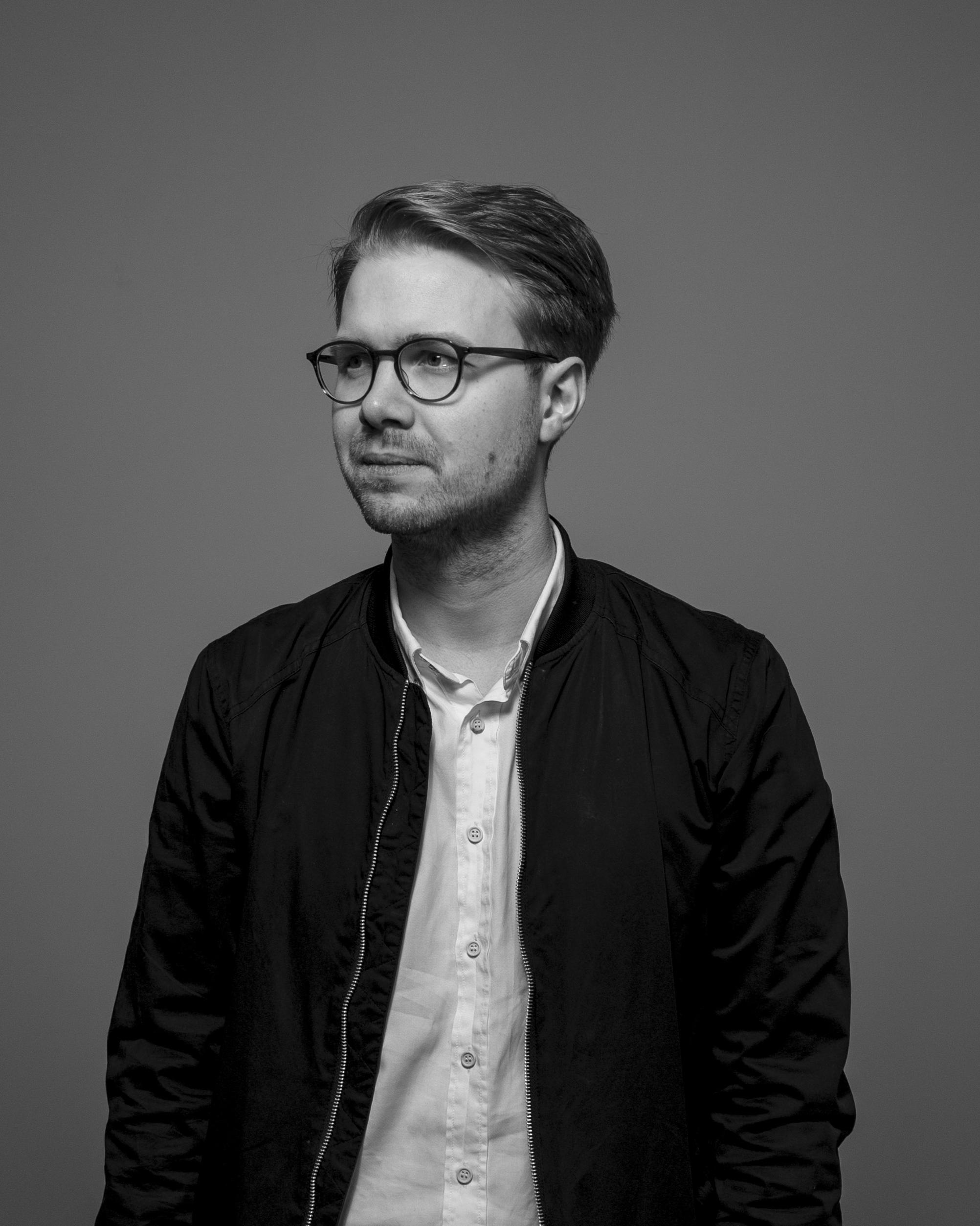 Jónas Margeir Ingólfsson is a Reykjavik based writer and lawyer. Jónas Margeir is one of the creators and writers of the Icelandic series The Minister, produced by Sagafilm. Jónas Margeir also wrote the series Thin Ice for Sagafilm and Yellowbird in Sweden which premiered in February 2020. Jónas Margeir holds a BA. Jur.and a Mag. Jur. degree. and has extensive professional experience in journalism, diplomacy and law – which he happily left when his series were picked up. Alongside his writing ventures, he currently servesas legal advisor to Sagafilm. Oh, he's also a pilot.
Birkir Blær Ingólfsson (The Minister)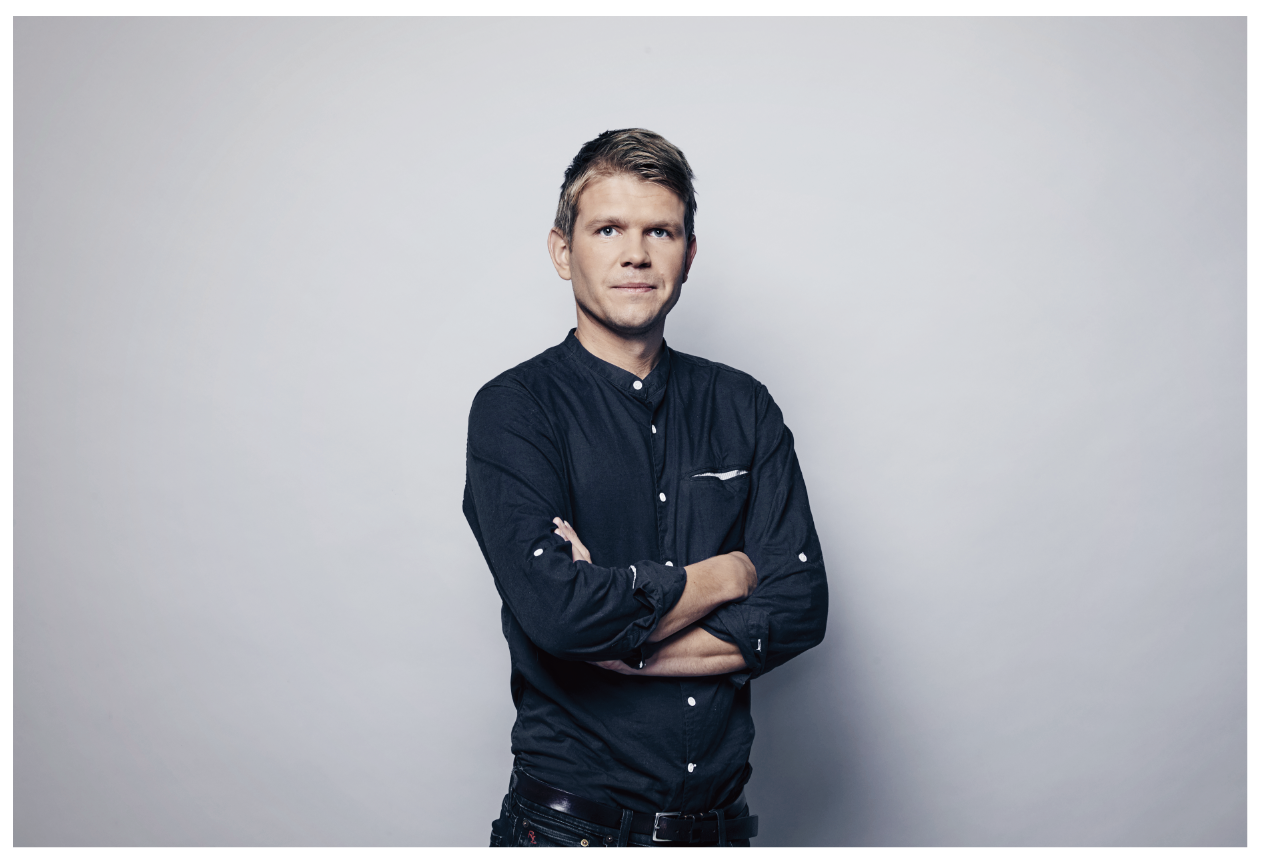 A multi-disciplinary artist, writer, musician, and journalist, Birkir Blær Ingólfsson is a nationally recognised author. He is one of the creators and writers of The Minister. His spectacular fantasy children's book Stormsker –The People who Caught the Wind, received the Icelandic Children's Book Award and follows the tales of Opus, a regular boy who gets a message from the wind itself and learns that the planet's future is in peril. Birkir Blær also wrote the series Thin Ice for Sagafilm and Yellowbird.
Eriikka Etholén (Peacemaker)
The writer and the creator of the original story of Peacemaker, Eriikka Etholén, is a Finnish Screenwriter. She also works as a Script Editor for the Finnish Writer's Guild. Etholén studied Screenwriting in The Northern Film School, in the UK. She graduated in 2009. Etholén also has a master's degree in European History, from the University of Helsinki (2001). Etholén has been given many writing commissions by the Finnish Film Foundation and during past years she has been working on several Finnish drama series (Maria Kallio/ Zodiak, Fast/ Yellow Film &TV). Eriikka has been in charge of writing all ten episodes of Peacemaker.
Johanna Enäsuo (Peacemaker)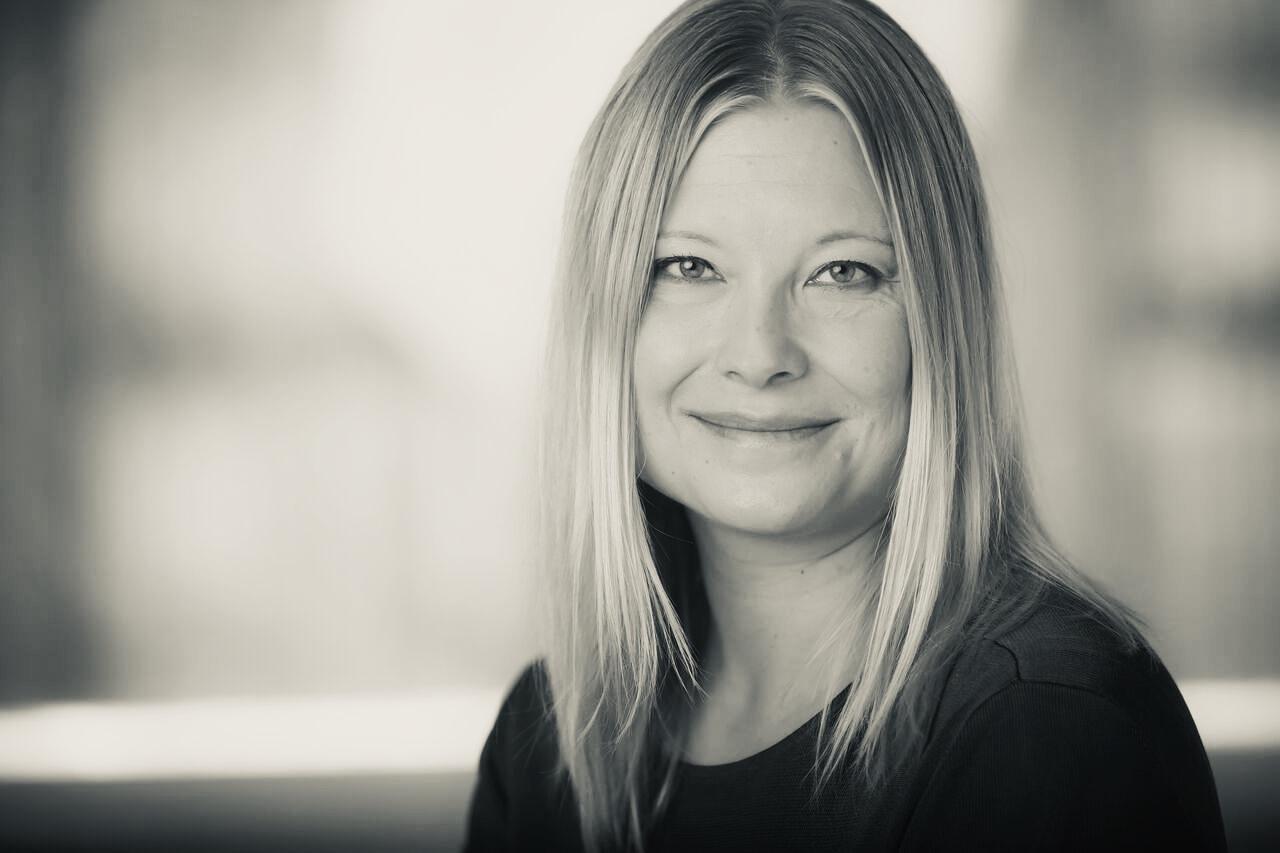 The producer and the creator of the original story of Peacemaker, Johanna Enäsuo, has an MA in European Master audiovisual management (Mega Plus) from the Media Business School in Spain, as well as an MA in documentary films from ESCAC, University in Barcelona. Johanna also has a BA in Media Arts from the University of West London. Johanna has worked in the Finnish Film and TV industry for 20 years and she has wide experience on both fiction and documentary productions.  During the past 10 years, she has worked as a line producer and producer in Matila Röhr Productions' international co-productions. In addition to this, she has produced and directed several television documentaries, and has distribution experience from her employment at the Bio Rex Cinemas.
Thordur Palsson (The Valhalla Murders)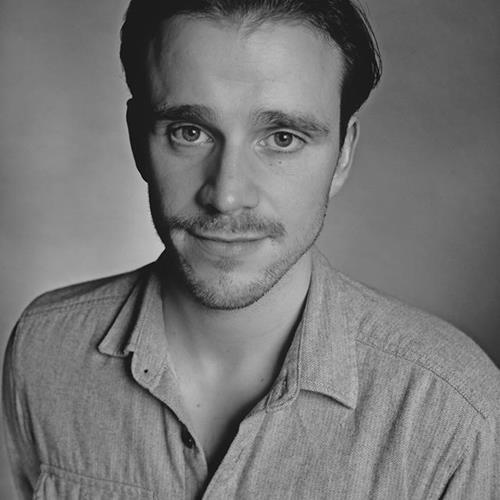 Thordur Palsson graduated from the prestigious National Film and Television School with an MA in Directing Fiction in 2015. His graduation film BROTHERS has won numerous awards, most notably at the 2015 Palms Springs ShortFest. Since graduation Thordur won the coveted 2015 Nordic Talents pitch prize with his project STUCK IN DUNDALK. In 2016 his project THE DAMNED was chosen to take part in the Nordic Genre Boost, held by Nordisk Film and TV Fond. It is currently in development with FilmBros Productions AS and Elation Pictures. Thordur's first TV series, THE VALHALLA MURDERS, premiered in Iceland in January 2020 and has been available on Netflix worldwide from March 2020 in 190 countries. It will air on BBC later this year. 
Mikko Pöllä (White Wall)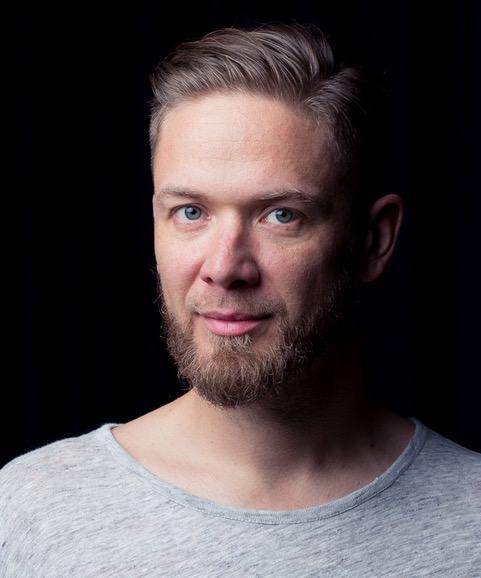 Mikko Pöllä is writer and co-founder of production company Fire Monkey. He has created and co-created nine produced dramas, among them Finland's most widespread scripted formats; Black Widows and Easy Living that have gained remakes by HBO Europe, Viaplay and Televisa among others. Mikko's latest works include fish-out-of-water comedy Californian Commando and Swedish language scifi mystery White Wall. Bad Apples, a psychological drama thriller set in a 1970's mental institution will premiere in 2021.
Ivar Kohn (Head of Drama, NRK)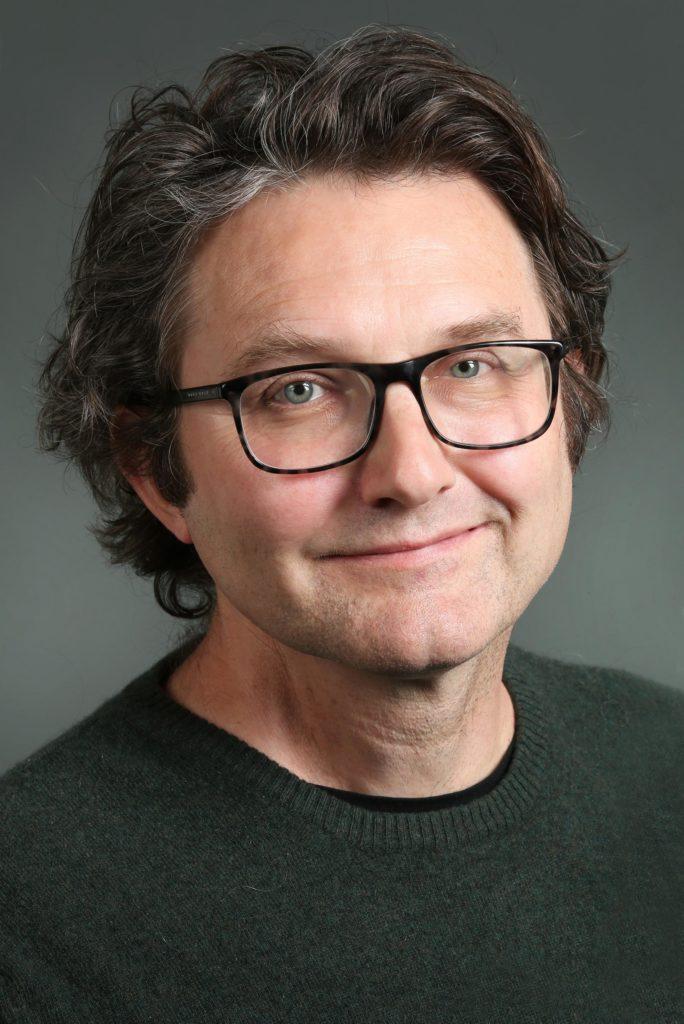 Ivar Køhn has been Head of Drama at NRK since 2013.  Former experience includes Head of Production at the Norwegian Film Institute, producer, Head of Development at SVT Drama, and writer/creator for three TV-drama productions.
Jarmo Lampela (Head of Drama, YLE)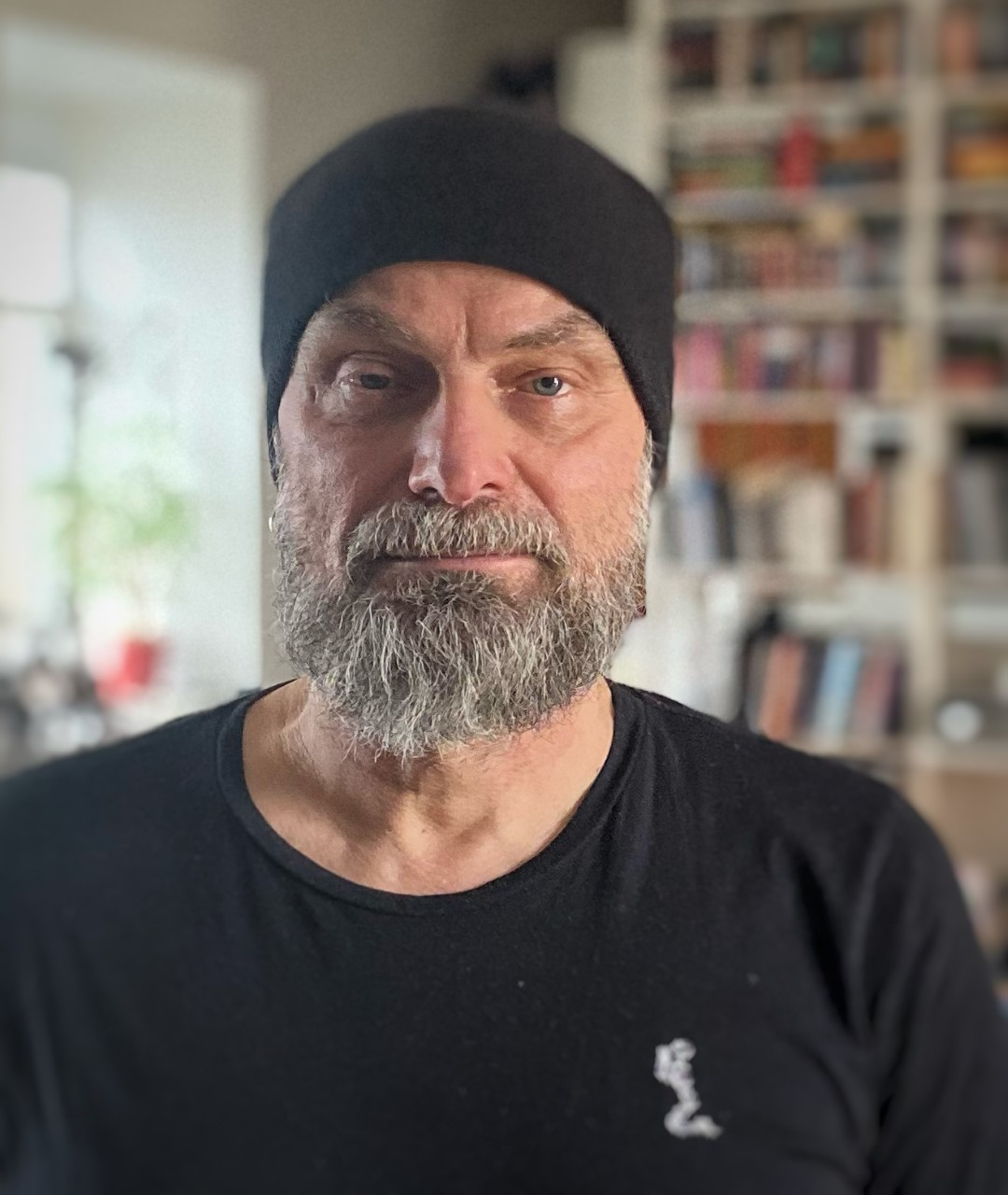 Jarmo Lampela is currently the Head of Drama at YLE and has been since 2015. He has directed numerous productions for cinema,  television and theatre as well as worked as scriptwriter and producer since 1992. Jarmo's background includes working as the Professor of Film Directing and Head of the Department of Film, Television and Scenography at Aalto University, Helsinki (2008 – 2015) and also work in the production companies Lasihelmi Filmi (1994 – 2013) and Vegetarian Films (2010 – 2015).
Moderaattori/Moderator
Johanna Koljonen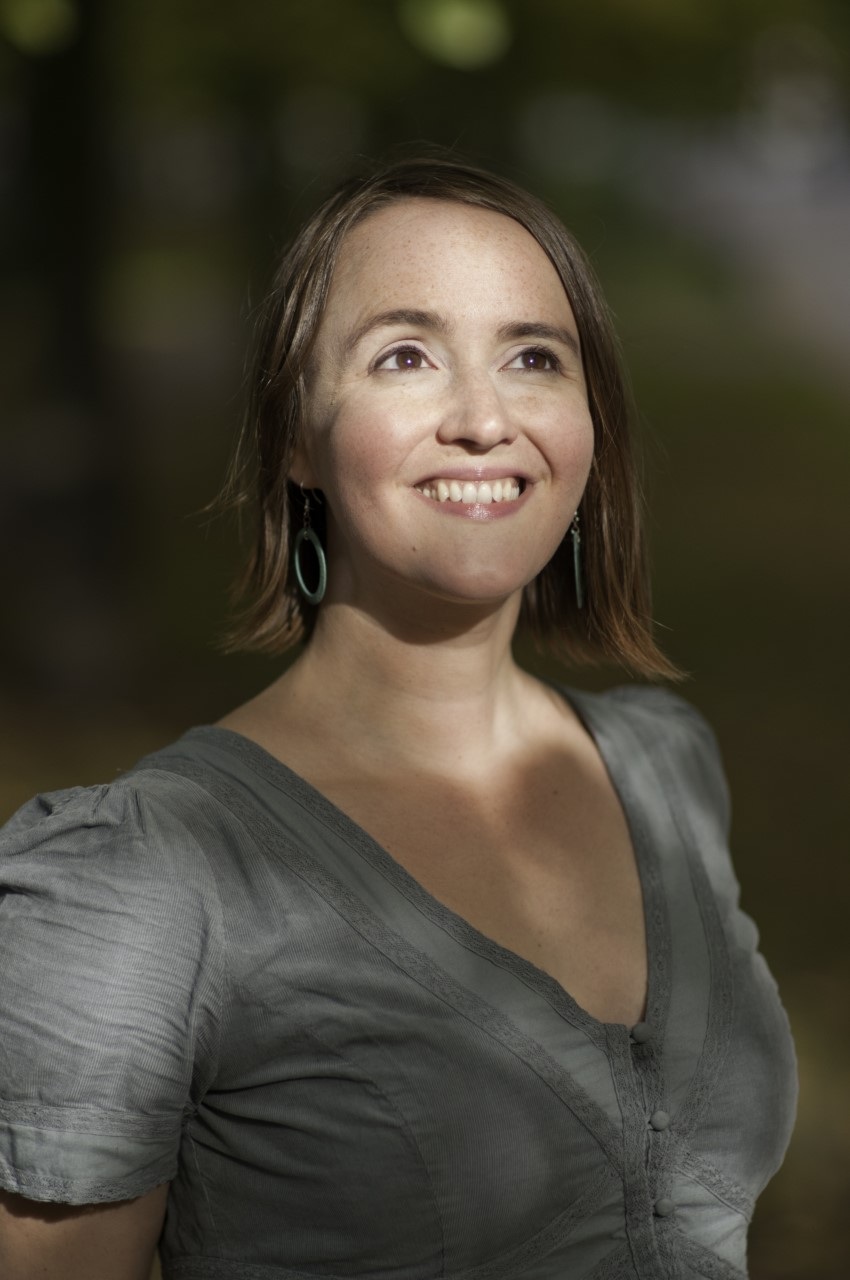 Johanna Koljonen (Participation Design Agency) is a media industry analyst, broadcaster, writer and experience designer. She is the author of the Göteborg Film Festival's annual Nostradamus Report, which charts the near future of the screen industries. She lectures internationally on changes in the media sector, as well as on participation and narrative design for games and experiences in analogue and virtual spaces. Her background is in public service broadcasting in Sweden and she serves on the board of the Swedish Film Institute.
Photo: Bjarke Pedersen