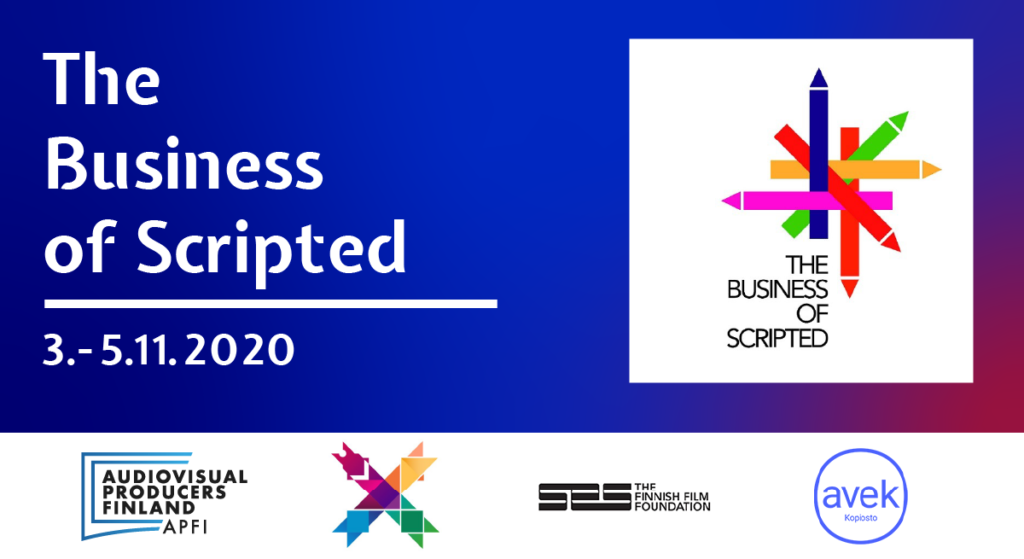 3. – 5.11.2020
The Business of Scripted – seminaari
APFI järjestää alalle kahden ja puolen päivän mittaisen seminaarin, jossa pureudutaan syvällisesti sisällöntuotannon kansainväliseen liiketoimintaan. Seminaarin kieli on englanti.
Seminaari on ilmainen APFI:n jäsenille. Ei-jäsenten hinta on 60€+ALV 24%. 
Voit ilmoittautua mukaan täältä: LINKKI SULJETTU
WEBINAARIN ZOOM-LINKKI OSALLISTUJILLE LÄHETETÄÄN MAANANTAINA 2. MARRASKUUTA! 
Audiovisual Producers Finland – APFI presents a 2.5-day interactive seminar entitled The Business of Scripted starting on Tuesday 3rd of November.
The seminar will include a variety of top international professionals from the field of scripted content, and during each day we will be hearing case studies and discussing topics including:
The business landscape: present & future
International funding
Distribution strategies
SVOD deals
Talent deals
Packaging
The Business of Scripted will start on the afternoon of 3rd November with a two hour insight presenting the business landscape. The seminar will continue for the next two days between 10 am- 5.30/4.30 pm.
The seminar is organized remotely by using  Zoom and will be interactive with the opportunity to ask questions of the speakers. Sessions will be in English.
The seminar is mainly targeted at producers and legal professionals in the TV/film industry.
Participation is free of charge for APFI members, and 60€ + VAT 24% for non-members.
Registration link: CLOSED
ZOOM LINK FOR THE WEBINAR WILL BE SENT ON MONDAY 2ND NOVEMBER!
The webinar is produced in association with MediaXchange.
This initiative is organized by APFI and funded by The Finnish Film Foundation and AVEK.
Schedule 
Tuesday 3rd November 
14.00 – 16.00 
Session 1 – The future business landscape between Finland and the rest of Europe: how will it look? 
Steve Langdon – Regional Director EMEA, Parrot Analytics, UK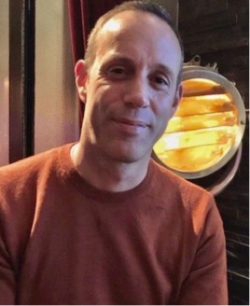 Steve Langdon leads the EMEA region for Parrot Analytics, a company with a mission to help power the TV content industry by capturing the world's largest TV audience behaviour dataset and applying it across the content lifecycle. He has over 18 years experience running Market Development and consultancy within broadcast corporations and video start ups. Previously, he ran the international Market Development team for Comcast, and built the global strategic consultancy unit for Silicon Valley based video start-up Ooyala. He started his career by leading Digital and Programme Operations for FOXTEL in Australia and holds a Masters in Screen Business from the Australian TV and Film School.
Christoph Fey – Entertainment Lawyer, Von Have Fey, Germany
Christoph Fey is an entertainment lawyer at VON HAVE FEY, internationally recognized for his work in the business of film and television. Christoph represents writing, directing and producing talent, working on critically acclaimed shows such as A PERFECT CRIME, DEUTSCHLAND 83/86/89, EYEWITNESS, HOMELAND (HATUFIM), INGLOURIOUS BASTERDS, IN THE FADE, IN TREATMENT (BE TIPUL), THE CLEANERS and UNORTHODOX. Alongside being a lawyer, he runs FRED FILMS, an independent agency packaging finance for big budget drama series. Christoph is a founding partner of the ENTERTAINMENT MASTER CLASS, a non-for-profit, peer-to-peer executive education program, launched in 2005 as the first "Format Academy" worldwide. He has written widely on copyright law and the business of television, most recently the book TRADING TV FORMATS for the European Broadcasting Union.
Timo Argillander – Managing Partner and Co-Founder, IPR.VC, Finland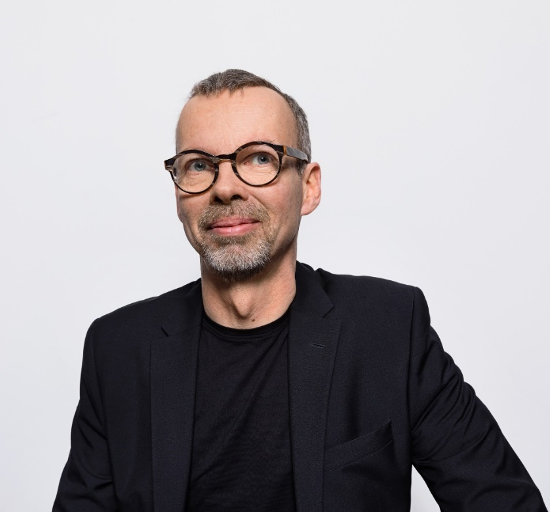 Timo Argillander is Managing Partner and Co-Founder at IPR.VC, a venture capital investor specializing in media and entertainment investments. Timo has a long background in media and tech industries as an entrepreneur, executive and management consultant. IPR.VC Funds are financing filmed entertainment productions and content producers globally.
Wednesday 4th November 
10.00 – 11.30 
Session 2 – The SVOD landscape today and post Covid. The development of SVODs in the Nordics
Petri Kemppinen – Consultant, P1 Kemppinen, Finland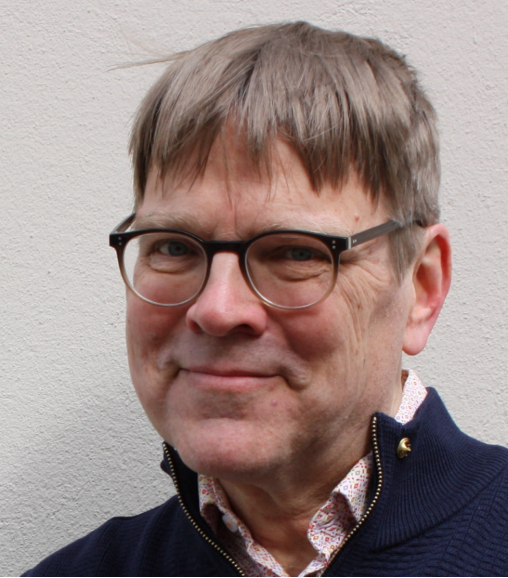 I am an independent film and TV consultant, working internationally with financing and development, policies and training, through my company P1 Kemppinen. I evaluate content, train professionals and consult on policies.My skills in film and TV financing and project development stem from reading thousands of scripts and watching as many rough cuts. I have been giving notes and assessing financing and development plans in several roles during my career of 25 years.
I have an MA in Communication Studies from University of Helsinki, a background in culture journalism and publishing before starting my film and television career at YLE in the mid-1990s and serving later at The Finnish Film Foundation (2005-2013) and as CEO of Nordisk Film & TV Fond (2013-2019). After that I wanted to establish my own business.
I have been a member of Eurimages' Board of Management 2006-2013. I have initiated workshops like Nordic Genre Boost and Nordic Distribution Boost and worked for training organisations like EAVE.  Now, besides P1 Kemppinen, I am a board member at the Swedish Film Institute and EWA Network.
Emmanuelle Guilbart – Joint CEO, About Premium Content, France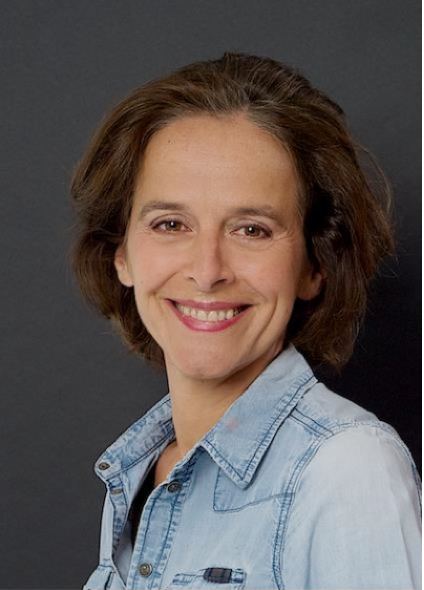 Emmanuelle Guilbart is joint-CEO of ABOUT PREMIUM CONTENT, a co-production and distribution company based in Paris and London focussing on European originated drama and animation, which she co-founded in 2014 with Laurent Boissel.
Prior to launching APC, Emmanuelle joined French public broadcaster France Télévisions in 2010 as Vice President in charge of Programming for the group and Manager of the channel France 4.
In 2005, Emmanuelle joined Lagardère Active as General Manager of the kids' channels, successfully launching GULLI. In 2007 she became CEO of the TV division, in charge of a portfolio of nine pay and free channels.
Emmanuelle started her television career in 1990 when she joined the CANAL+ Group, holding different positions over 15 years. Within the group's International Division, she successfully launched CANAL+ Poland and became the channel's Director of Programs. She was also Deputy General Manager of CANAL+ INTERNATIONAL ACQUISITIONS, in charge of all program acquisitions for the 15 CANAL+ channels across Europe. In 2002, she was appointed Director of Programs of leading multichannel platform CANALSAT.
Piodor Gustafsson – Head of Scripted Content, CMORE, Sweden
11.45-13.00
Session 3 – What do we know about new deals with SVODs?  Post Covid. 
Local vs International interests. New versions of Windowing and the associated deals
Richard Tulk-Hart – Co-CEO, Buccaneer, UK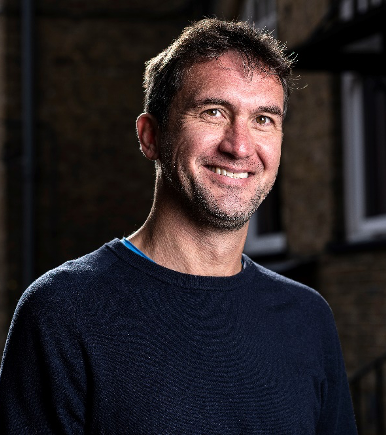 Richard joined Buccaneer as co-CEO in January 2020. Alongside his producing partner Tony Wood, Richard is responsible for expanding the company with a particular focus on the international market. Previously, Richard was Managing Director of International Distribution, Formats and Co-Productions at A+E Networks. Prior to A+E Networks, Richard held senior industry leadership roles with Miramax, where he was Senior Vice President and Head of International, and Fremantle where he was Vice President of Sales for EMEA. Richard also held the role of Vice President of Sales and Distribution at IMG Media. Buccaneer produce ITV/Netflix hit series MARCELLA, created by Hans Rosenfeldt (The Bridge) and starring Anna Friel. A French adaptation, REBECCA, is currently in production. Buccaneer are also currently in production on detective series WHITSTABLE PEARL for Acorn starring Kerry Godliman and written by Norwegian filmmaker Øystein Karlsen (known for EXIT). The company is also developing Irvine Welsh's CRIME for Britbox starring Dougray Scott, which films in Spring 2021; dystopian thriller IN MEMORIAM with HBO Max and Participant Media, and have other projects in development with Viaplay and Netflix.
Trond Håndlykken Kvernstrøm – Creative Director, Oslo Company, Norway
14.00 – 15.00
Session 4 – SVODs Broadcast perspective and Hybrids
Laura Kuulasmaa – Acquisitions Executive, Commissioner, Elisa Viihde, Finland
Gwenllian Gravelle – Content Commissioner: Drama, S4C, Wales/UK
15.15 – 17.30 
Session 5 – Financing realities post Covid
David Flynn – Consultant to WIIP, USA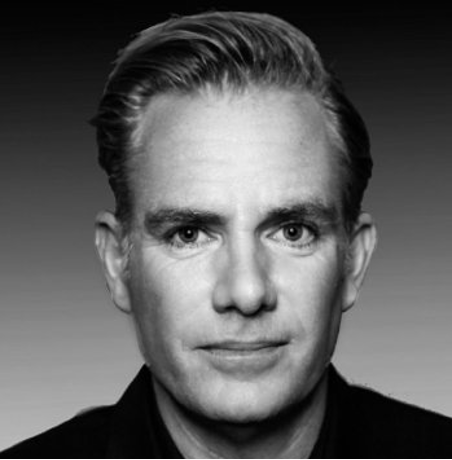 David Flynn worked as an agent at UTA for 11 years before leaving to work at Paramount TV.
He works now as a consultant for the indie studio WIIP.
Angus Finney – Film business specialist, author, executive producer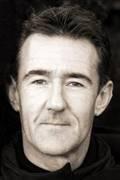 Angus Finney is an experienced film business specialist, author, and an executive producer. His current work includes producing with Yash Raj Films, India's largest private film studio; consulting for China's leading IP agency Cloudwood; mentoring production companies for Creative England and working for the Crown Prosecution Service as an expert witness in a £12m film finance fraud trial. Finney was the manager of Europe's only Film Production Finance Market for 10 years, and is the former managing director of Renaissance Films in the 2000s. He teaches at Judge Business School, Cambridge University, where he is a Fellow. He is currently a visiting professor to the Beijing Film Academy, and a Course Director at the Danish National Film School.
Elisa Alvares – Director, Strategic partnerships, IPR.VC, Finland
Thursday 5th November 
10.00 – 11.30 
Session 6 – Packaging to get a project to international greenlight stage
Nicola Söderlund – Managing Partner, Eccho Rights, Sweden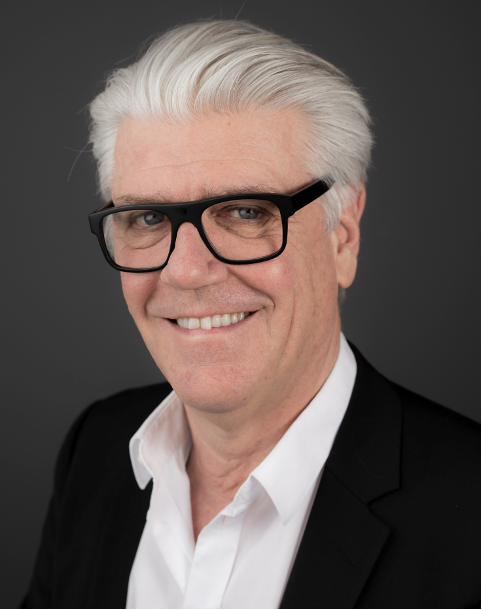 Nicola Söderlund has been in the television business for more than 30 years. Starting as a producer and director of rock videos and freelance production assistant, he worked his way up and became a producer at groundbreaking production house Strix Television. In 1996 he started his own production company, Think Big Television with one of the most famous TV-presenters in Sweden. Think Big TV was an immediate success and was soon approached by buyers and the company was sold after only one year to Nordisk Film where Nicola became the MD. He stayed for seven years but had always the wish to explore the international side of the TV-business, so his next project was Sparks Network, an exclusive association for the leading independent TV-production companies in the world. Nicola was the President at Sparks Network for 10 years. Sparks gradually moved over to distribution under a new brand – Eccho Rights. At present Nicola is owner and Managing Partner of Eccho Rights, an independent rights management and distribution company with four international offices that specializes in packaging, financing and distribution of TV-drama from all over the world. Since December 2018 Eccho Rights is majority owned by CJ E&M.
Carlo Dusi – EVP Commercial Strategy, Scripted Red Arrow Studios International, UK
11.45 – 13.15 
Session 7 – The changing role of the distributor. The different distribution strategies
Simon Cox – SVP Acquisitions, Banijay Rights, UK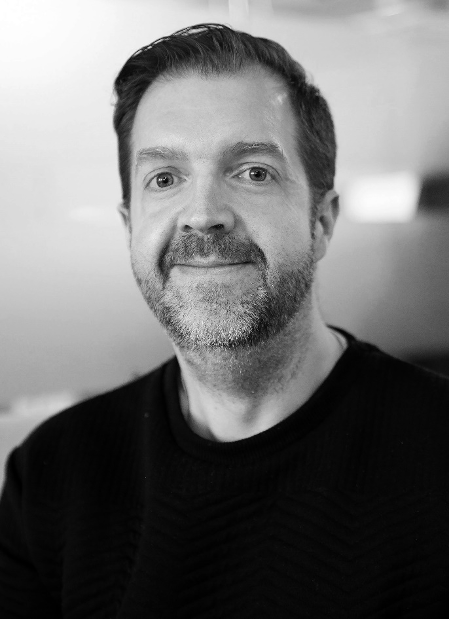 Simon Cox was appointed SVP Acquisitions at Banijay Rights in September 2020.    In this position Simon is responsible for implementing Banijay Rights global third party scripted and non-scripted acquisition strategy including managing the first look deals held with independent producers. Prior to Banijay's acquisition of Endemol Shine Group, Simon was Head of Acquisitions for Endemol Shine International. 
Simon is a leading executive with nearly twenty years' experience in the television industry including nine years at BBC Worldwide.  Before Endemol Shine International Simon held the role of Investment Manager at Ingenious Media where he was responsible for investment into scripted television projects, including productions such as Channel 4's Coalition, ITV Encore's The Frankenstein Chronicles and cBeebies reboot of The Clangers. Previous positions have included Head of Business Management, Content & Production, BBC Worldwide; VP Sales & Co-productions, BBC Worldwide Canada; and Assistant Finance / Acquisitions Manager for UKTV Entertainment and Factual channels.
Dave Clarke – EVP of Content, DRG, UK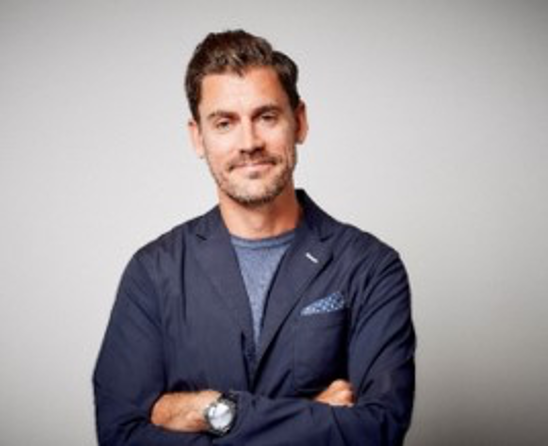 David Clarke has overseen programme and format acquisitions at ITV Studios, Shine Group and Cineflix. Dave worked across the ITV Studios group of production companies, dealing with development, financing and co-production, as well as global format acquisitions on behalf of ITV Studios America. At DRG he manages the portfolio of development and first look relationships with top UK producers and worked on the financing and acquisition of hit BBC series THE CRY, and genre busting Nordic drama FOR LIFE and SVT/YLE co-production THE WHITE WALL.
14.00 – 15.00
Session 8 – Talent deals:  The changing nature of talent deals i.e writer, actor, director and the effect they are having on budgets and the TV drama business generally
Jeremy Gawade – Lawyer & Consultant, Lee & Thompson, UK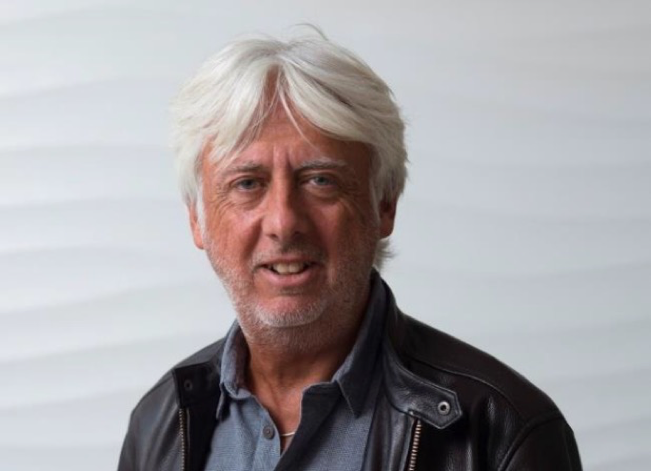 Jeremy Gawade is a consultant who currently works at Lee & Thompson. He has over 25 years of experience working in the media and has an expertise in putting together finance, distribution, and production deals for media projects.
Liina Laiso – Chief Legal Officer, Banijay Finland, Finland
15.05 – 16.20
Session 9 – Future trends impacting the TV Landscape
Ben Keen – Non-Executive Chairman, MediaXchange, UK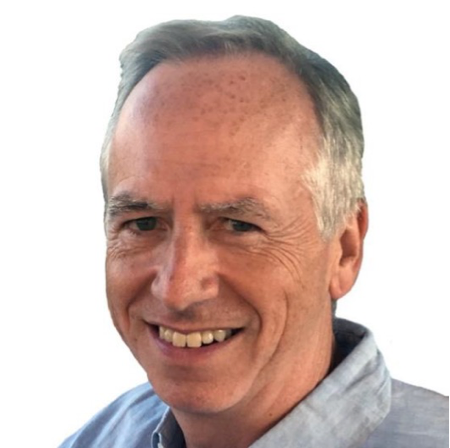 In addition to serving as Non-Executive Chairman of MediaXchange, Ben Keen is Strategic Advisor to immersive entertainment research firm Greenlight Insights, Senior Advisor to start-up accelerator Match-Maker Ventures, Senior Associate at digital sports consultancy Seven League, International Broadcasting Convention (IBC) Content Steering Board Member, advisor to 3 media-tech start-ups, and expert advisor to high-level government-industry liaison organisation British Screen Advisory Council.
Until 2017, Ben was Chief Analyst & VP for TMT at IHS Markit and before that was instrumental in building leading research firm Screen Digest, sold to IHS in 2010. Ben has delivered over 1,000 presentations and lectures, including keynote addresses at many international conventions and guest lectures at leading University business schools. Additionally, he has contributed articles to more than 20 different books, magazines and newspapers.
Manori Ravindran – International Editor, Variety, UK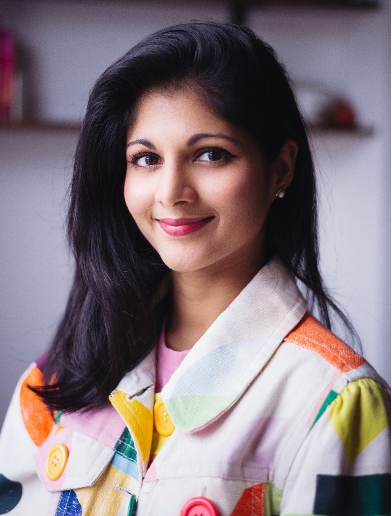 Manori Ravindran is International Editor of Variety, based out of London, where she manages the global team of correspondents, in addition to reporting on the international film and TV markets. She was previously Editor of Television Business International magazine, and prior to that, International Editor of U.K. trade weekly Broadcast. She got her start in the industry at Realscreen magazine, where she served as news editor, covering the documentary and non-scripted market.
16.20 – 16.30 Short summary of the days
More information:
Project Manager Vera Ruokonen, vera.ruokonen@apfi.fi, +358 44 540 3123